Keeping Seniors Safe at Home
It's time to get smart about the safety of our seniors!
SentryTell provides motion-based monitoring of seniors and physically challenged residents so you always know they are up, active and safe today.
Get Started
Reseach, Development, and Testing
With years of research, development and testing, SentryTell is the trusted source for monitoring your senior or physically challenged loved one.
Smart Technology
SentryTell learns your senior's daily activity levels & lets you know when things aren't normal.
About SentryTell
24/7 activity monitoring for your aging loved one.
We are constantly monitoring your loved one with our smart technology so you don't have to worry if they are up and active today. It's the peace of mind you need as you are focused on your busy life.
For Seniors
Are you a senior who recently heard about SentryTell? Are you wondering what it's all about?

You have come to the right place! Read on so you have a better idea what we do and don't do!
Continue Reading>>
The Right Step?
SentryTell provides a great first step into knowing what's happening when you're not there, for a fraction of the cost of more advanced care. Alerts are sent as notifications straight to your phone. You decide what alerts are important.
Continue Reading>>
The Conversation
One of the most difficult things to do is to talk to your loved one about aging issues and changes that may need to happen. How will they respond when they feel like they are losing some of their independence?
Continue Reading>>
Simple to Set Up. Intuitive to use.
SentryTell gets smarter every day you have it in place by learning the normal activity of your senior.
01.
Worried About Your
Senior?
Our seniors want to live at home, but how do we know they are safe?
02.
Installs in Minutes
Setup is easy! We configure your system for you. Just connect the hub and place the sensors in your senior's home
03.
Download SentryTell
Download our app from the App Store or Play Store. SentryTell gets smarter every day as it learns your senior's normal daily activities!
04.
See What You Get
From push alerts for unusual activity to alerts for motion in high risk areas, smoke alarm activation and more, SentryTell has your senior covered.
Testimonials
See what our clients have to say.
Sentry Tell gives us peace of mind and gives our Mom her independence.
- Pam from Arizona

I love the fact that I am safe even if my daughters are not around, thank you SentryTell.
- Pat from Florida

SentryTell has made my family feel more comfortable when we're out of town, knowing our parent is being safely monitored with zero interference.
- Leigh from Georgia

SentryTell has been the solution to help my elderly mother-in-law keep living in her apartment. It is non-intrusive and there is no maintenance on her part. It has a friendly app and performs exactly what we need. It gives her independence and gives us peace of mind knowing she is doing well. Customer service is excellent. I highly recommend SentryTell.
-Sonya from North Carolina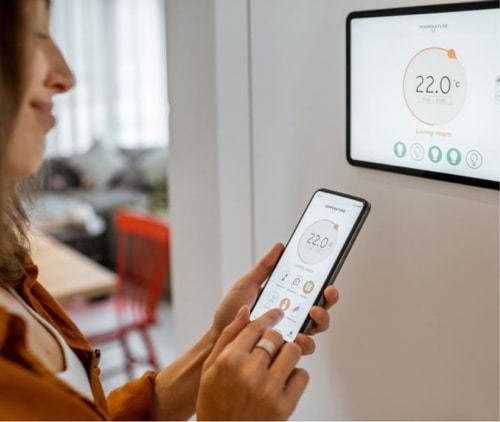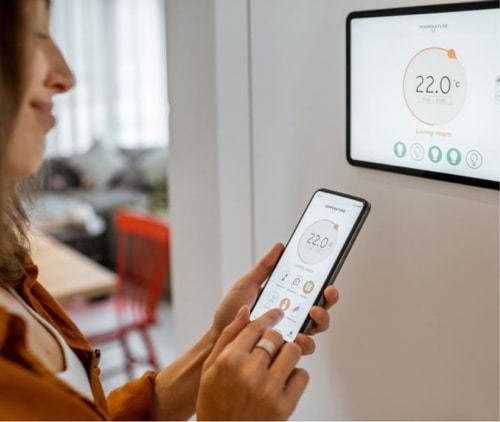 1in4
Seniors fall each year
24/7
How often we monitor your senior